The Indiana Republican Diversity Leadership Series
The Indiana Republican Diversity Leadership Series (IRDLS) is a seminar and leadership training program that provides the preparation and resources needed to increase the engagement of minority Republican leaders across Indiana. The program is open to Hoosiers of all backgrounds and all ages as we work to bring more historically under-represented communities into civic leadership. Members of the series build their personal network, meet with state leaders, and receive mentorship while developing additional avenues to become civically engaged in Indiana.
The series involves monthly classes, which cover topics such as inclusive language, authentic communications, diversity and civic engagement, multicultural messaging, local and state policy, and much more. The class concludes with a group capstone project and a trip to Washington, D.C.
Application Process
Applications to join the 2023 class are open — apply below.
The Chairman of the Indiana Republican Party, along with the Executive Director of the Indiana Republican Party,  will select the members of the class in consultation with the IRDLS Advisory Council. Qualified candidates must be available to participate in a personal interview with the full selection committee in September.
In addition to filling out the IRDLS application, the following is required:
A resume and two letters of recommendation — please send to Whitley Yates at wyates@indiana.gop.
Answers to the following questions in essay form: 1) ​What's one strength you wish you had, and what have you done to develop it? 2) What do you hope your overall takeaway from this program will be? Goals, etc.? 3) Name one person who has influenced your interest in government, public policy or politics and why? and 4) In what way do you plan to contribute to Indiana as a leader?​
Participant Roles
The following is expcted of all IRLDS members: 1) Participation during all IRDLS class sessions is required 2) Timely submission of $500 program tuition (a tuition sponsorship is available upon need based qualification) and 3) Participants are encuraged to sell a table for the graduation ceremony luncheon.
Tuition
Tuition for the IRLDS class covers the following expenses: 1) D.C. airfare and hotel 2) Presenter fees 3) Program operational expenses 4) Meals on seminar days and 5) Some complimentary meals while in D.C.
Tuition does not cover most meals in D.C., nor transportation in D.C.
The $250 portion of tuition is due by the first class session and $250 is due in April. (Participants are encouraged to find sponsorships to offset tuition. If participants need help to fundraise please reach out to Whitley Yates at wyates@indiana.gop.
Sponsorship Opportunities
Sponsorship opportunities are available to support the IRDLS. For more information, please reach out to Whitley Yates at wyates@indiana.gop.
Past Classes
Meet the 2022 Class
Read the biographies of our 2022 Class here!
Meet the Inaugural 2021 Class
Read the biographies of our Inaugural 2021 Class here!
IRDLS Leadership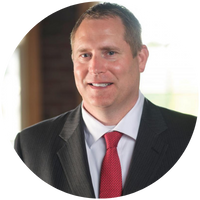 Kyle Hupfer
Chairman, Indiana Republican Party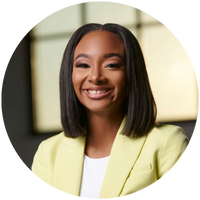 Whitley Yates
Director of Diversity & Engagement, Indiana Republican Party
Meet the Advisory Council
This leadership series will be guided by an advisory council of experienced public and private sector professionals from across the state and from across diverse communities.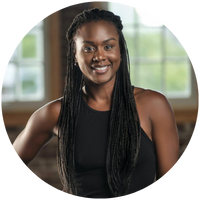 Jillean Battle
Jillean Battle has dedicated nearly ten years to state government in the areas of finance and economic development. From 2011-2017, Battle served as General Counsel and Chief Deputy Treasurer of Indiana, Deputy Treasurer of Missouri, and General Counsel of the Indiana Bond Bank. In her executive roles, Battle led risk management efforts, executed financial strategies and served to protect the states' investment portfolios, which included assets valued at approximately $8 billion and $3 billion respectively. Battle's work in treasury management and regulatory analysis provided numerous opportunities to share her expertise with well-respected economists and chief investment officers across North America. In 2015, she was invited to Manitoba, Canada to advise on 21st century pension plans, write for the State Financial Officers Foundation, and interview Dr. Ben Bernanke, former Chairman of the Federal Reserve Bank.
As a former Trustee of Indiana Public Retirement System, the Missouri State Employees Retirement System, and the Indiana State Police Pension Fund, pension plans valued with over $30 billion, $8 billion, and $6 billion in assets respectively, Battle provides counsel on effective board governance, pension compliance, and strategic planning. She is most proud of her work in financial literacy and has worked with the Federal Bank of St. Louis and universities and colleges throughout Missouri to develop financial literacy programs for K-12 students. The Compton, California native has been privileged to dedicate her career to growing stable communities and creating economic development opportunities as a board member of the Indiana Housing and Community Development Authority and the Missouri Housing and Development Commission.
Battle is a licensed attorney, a member of the International Association of Privacy Professionals and the Marion County Bar Association, and holds degrees from the University of California, Berkeley and Indiana University School of Law. Battle is also a proud alum of the Lugar Series and the Indiana Leadership Forum.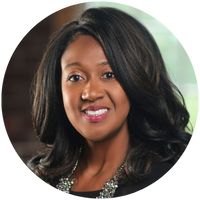 Stephanie Bibbs
Stephanie (Wade) Bibbs was born and raised in northern Indiana. With over fifteen years of experience in the public and private sectors, Stephanie is  currently the Chief of Criminal Charging Division for the Marion County Prosecutor's Office.  Stephanie obtained a Bachelor's degree from Purdue  University in 1996 and her Juris Doctor from Texas A&M School of Law (formerly Texas Wesleyan University School of Law) in 2004. Prior to law school, Stephanie gained valuable experience in Washington, D.C. working for an international law firm. Upon graduation, Stephanie moved back to her home  state and began her career in public service as a deputy prosecutor.
Stephanie currently serves as the Chairwoman of the State Board of Trustees for Ivy Tech Community College and is the past president for the Madison County Bar Association. She also stays actively involved with a mentoring group for young women in Anderson, Indiana.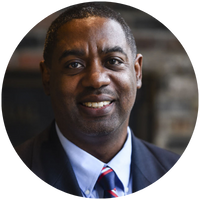 Shawn Carruthers
Shawn Carruthers is a strong conservative leader who resides in New Albany, Indiana. He began his journey in Politics in 2011, when he was elected to serve as Precinct Committeemen for the Floyd County 31st Precinct. In 2012, he was elected to serve as a State Convention Delegate and also as the Treasurer for the Floyd County GOP, where he managed all of the Party's Finances and Financial Reporting. In this capacity, he organized fundraisers and assisted in working with potential Local, State, and Federal Candidates while also serving as the Floyd County Coordinator for Senator Todd Young during his Candidacy as 9th District Congressman.
In 2016, he was elected Chair of the Floyd County GOP where he has continued to serve the Community in working for a Better Floyd County and building conservative capacity though positive outreach efforts. In 2018, Carruthers was elected to serve Floyd County Indiana as its 1st African American County Commissioner and he currently holds the seat as President of the Board of Commissioners. He also serves on multiple boards and committees and continues to volunteer and constantly seeks opportunities to give back. He also works alongside his wife, Ann Carruthers with Child Abuse Prevention Awareness and in building Systems of Care in Mental Health and Addiction Advocacy, Education, and Programing and other communty needs.
Carruthers has a degree in Business Administration, has been a business owner, real estate investor and a Route Salesman for Frito Lay. He has been married for 28 years and have two children, Christopher Shawn and Kiersten Ann. He and his wife are committed to be leaders in creating positive pathways of change in which others can follow in Southern Indiana as well as the State of Indiana.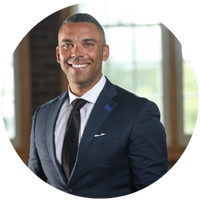 Brandon Clifton
Brandon Clifton joined the Indiana Secretary of State in November of 2014 as Deputy Secretary and Chief of Staff. In this role, Clifton serves as the senior advisor to the Indiana Secretary of State and is responsible for representing Secretary Connie Lawson in her official capacities. 
Prior to joining Secretary Lawson's executive team, Clifton served as Assistant General Counsel for the Indiana Department of Administration. In that role, he served as counsel for procurement, contract and transactional matters, counsel for the Minority and Women's Business Division, and the Director of Executive Branch Lobbying,  as well as the Ethics Officer for the agency. Clifton has also served as counsel and policy advisor at the Indiana Department of Education.
A native of Lafayette, Clifton graduated from Wabash College where he served as a team captain of the varsity football team. Clifton attended law school at Barry University and earned an MBA in Orlando, Florida. He is currently an officer of the Indianapolis Association of Wabash Men's Board of Directors, a Penrod Society member and an alumnus of the Indiana Leadership Forum.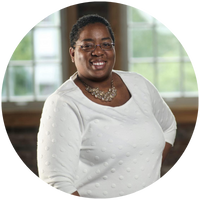 Terry Dove-Pittman
Terry Dove-Pittman is Founding Principal and Chief Strategy Officer for The Gideon Group, LLC, an enterprise planning, and brand strategy development firm specializing in creative innovation implementation, brand development, and procurement sourcing. Terry is a sought-after Speaker, Author, Facilitator, Corporate Advisor and three-time political candidate.
Dove-Pittman has had extensive experience serving government, quasi-government agencies, corporations and nonprofits, such as the Indiana Department of Tourism, Indianapolis Metropolitan Police Department, Hirons and Mozel Sanders Foundation. Due to her extraordinary work with XBE firms, Dove-Pittman was appointed as a Board Commissioner to the Certifications Appeal Board by former Indiana Governor Mike Pence.
Dove-Pittman was Authentication Deputy for the Indiana Secretary of State, in this capacity she acted on behalf of the State of Indiana as International Liaison and Special Deputy which authorized many international trade businesses, foreign embassies, and nationals the ability to be compliant with the International Hague Convention laws and World Court regulations. Dove-Pittman is also an alumnus of the Indiana Leadership Forum and the Hoosier Congressional Leadership Series.
Dove-Pittman is an active member of the community who believes in social and economic change for those that for many years have been overlooked and excluded from many facets of society. She is Founder/CEO of the Indiana Black Independent Business Association (IBIBA), Founding/Charter Member of the Indiana Black Chamber of Commerce, Board Advisor to Purpose Living Inc, Violence Free Living Inc, Somebody, Inc and numerous for-profit companies.
Dove-Pittman attended Indiana University-Purdue University-Indianapolis where she completed her Paralegal certification; She has also received her Lean Certification from Ivy Tech State College. In 2012, Dove-Pittman married her best friend of 20 years, Delmon Pittman, Sr, and they have two sons Delmon, Jr., and Matthew.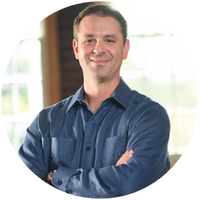 Danny Lopez 
Danny Lopez currently serves as Vice President for External Affairs and Corporate Communications for Pacers Sports & Entertainment in Indianapolis. He previously served as Senior Vice President and Chief of Staff at Strada Education Network. Before transitioning to the private sector, Lopez was Chairman of the Governor's Workforce Cabinet under Indiana Governor Eric Holcomb and served as the Governor's Deputy Chief of Staff. During the previous administration of Governor Mike Pence, Lopez served as then-Lieutenant Governor Holcomb's Chief of Staff.
Lopez began his work in politics, advocacy, and government in 2004 as managing partner of Capitol Gains, Corp. Lopez is bilingual in Spanish and English. In 2008, Lopez and his wife, Sofia, moved to Indiana, and he has since held several positions in various governmental organizations.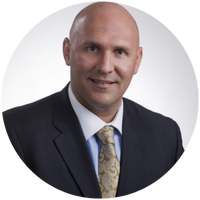 David Olivencia
David Olivencia earned his bachelor of science in electrical engineering from Rose-Hulman University. He later went on to earn his MBA from The University of Notre Dame and has since taken part in the Corporate Governance: Certificate of Director Education from Harvard Business school and Corporate Governance: Certificate of Director Education from the National Association of Corporate Directors. 
Olivencia has served in a wide range of roles and positions throughout his professional career. These include technology senior executive, the senior director at Nippon Telephone & Telegraph, Enterprise Architect at Ford Motor Company, Solution Director at Oracle, the Director of IT Strategy & Planning at Verizon, the senior vice president of communications, and media & technology industries at Softtek. 
Olivencia has earned several select awards including HITEC Top 100 U.S. Hispanics in Technology, Latino Leaders Maestro Technology Innovation Award, Great Minds in STEM Executive Excellence in Technology, Hispanic Business Magazine Top 100 Most Influential Hispanics in America, and Crain's Detroit 40 Under 40. He has also served as the board member on several affiliations such as the National Museum of Mexican Art, the Commission of Minority and Women's Business Enterprises, and the Congressional Hispanic Leadership Institute to name a few.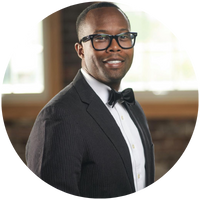 Tony Pearson 
Tony Pearson is a Sr. Manager at Eli Lilly in North American Trial Capabilities, where he provides operational leadership for clinical research site initiation, maintenance, and close out activities.  He earned his bachelor's in biology from Florida Agricultural and Mechanical University (FAMU), where he was a captain of the track and cross-country teams.  He remained at FAMU to earn his MPH, with a concentration in health policy and management.  Thereafter, he pursued his juris doctorate, with a concentration in health law, from the Indiana University McKinney School of Law.  
Prior to joining Eli Lilly, Pearson worked at Indiana University Health in a variety of capacities including Manager of Government Affairs, Associate General Counsel, and Gastroenterology/Hepatology Service Line Administrator.  In addition to his civilian career, he is a Lieutenant Commander in the United States Navy Reserve and a Veteran, having deployed in support of Operation Inherent Resolve. 
Pearson is a graduate of the Stanley K. Lacy Executive Leadership Series, Class XL, and resides in Indianapolis with his wife and three children.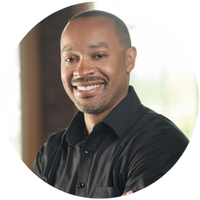 Jamal L. Smith
Jamal Smith currently serves as the Director of Strategic Partnerships at Indiana University Health. In conjunction with his role at IU Health, Mr. Smith is the founder of The Lead Change Project; a 501 sports management-based non-profit that partners with urban schools and school districts to engage more youth in sport and extra-curricular activity. Prior to founding The Lead Change Project, Smith served the State of Indiana as Executive Director of the Indiana Civil Rights Commission, transitioning from his role as Governor Mitch Daniels' Senior Advisor.
Smith graduated from Wright State University in 1999 with a bachelor's degree in history. His undergraduate tenure includes a successful career as an intercollegiate basketball player. Smith went on to continue his education at Purdue University where he graduated in 2002 with an MS Degree in Sports Management & Athletic Administration. Over the past 13-years, Smith's professional experiences have included government affairs, marketing & business development, event management, as well as community engagement. He has managed teams of professionals and has overseen budgets of more than $16 million.
Smith is recognized as a leader professionally as well as throughout the community. He serves as a board member for Purdue Polytechnic High School, Beyond Monumental, and the Boy Scouts of America. Smith was appointed by the Mayor of Indianapolis to Co-Chair the Your Life Matters Task Force initiative. In 2014, he received Indiana Sports Corp, Reverend Charles Williams Award, and was also appointed by Governor Mitch Daniels to serve as Chair of the Governor's Commission on Minority and Women Business Enterprises. In 2015, the Fathers and Families Center presented Smith with the Heart of a Father Award, and in January 2016, Governor Mike Pence presented Smith with the Sagamore of the Wabash – one of the highest honors the Governor of Indiana bestows.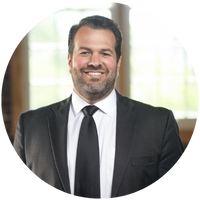 Alfonso R. Vidal 
Alfonso Vidal earned a degree in BS in Engineering Management with a focus on Mechanical Engineering at the University of Evansville. He later earned his masters in Industrial Management from the University of Southern Indiana. Vidal currently serves as a board member for the Indiana Chamber of Commerce. He has also served on the Board of Directors for the Chamber of Commerce of Southwest Indiana, Indiana Latino Institute, and Mid-States MSDC. Vidal has served as Board Chair for the Growth Alliance of Evansville, Hospitality & Outreach for Latin Americans (HOLA) in Evansville and Indiana Latino Expo in Indianapolis.
Early in his career, Vidal worked at ARC Machine as Engineering Manager. Later, Vidal worked as a Sales Engineer for Omni Plastics. He was also a partner for Omni's sister company, Resinal, a partnership that brought together the US and Mexican capital to target the resin market in Mexico. In 2013, Vidal started Vidal Plastics, LLC, an ISO 9001 certified recycling resin supplier with a manufacturing plant in Evansville, IN.
He is currently a commissioner for the Indiana Commission for Higher Education (ICHE) and a commission member of the Women's and Minority Business Enterprises State Commission. In addition, he served on the Gov.-elect Holcomb Transition Board as an Agency Review Team Co-Chair. He has been very involved in governmental affairs and has served under many politicians. Most recently, he has served under three different governor's administrations, Mitch Daniels, Mike Pence, and currently Eric Holcomb.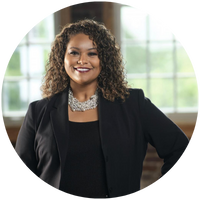 Tinisha Weigelt
Tinisha Weigelt is the District Director for U.S. Representative Jim Banks (R-IN), who represents Northeastern Indiana's Third Congressional District. A native Tennessean, Weigelt earned her B.S. in International Relations from Middle Tennessee State University. Upon graduation, she cut her teeth in politics in Tennessee State Government where she served as a Legislative Liaison for the Tennessee Department of Transportation. 
She left government service and worked for Mercy Ministries of America as the Director of Community Relations. However, the desire and call to serve in the public sector remained, and Weigelt moved to Washington, D.C. to resume her career in government service. Weigelt has over 16 years of Congressional service.
Weigelt relocated from Washington, D.C., to Roanoke, Indiana, in 2009 with her husband, Matthew, and two sons, James-Lawrence and Isaac. Since then, she has been a local community leader for years. She is a member of the board of directors of United Way of Huntington County, president of the Roanoke Zoning Board of Appeals, a former president of the Roanoke Kiwanis Club, and a member of the 2017-2018 class of the Richard G. Lugar Excellence in Public Service Series.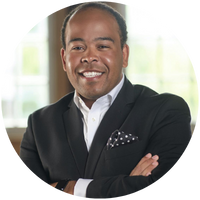 Aaron Williams
Aaron Williams currently works as an Account Executive for Google, and has extensive experience partnering with Fortune 500 companies over the past 10 years developing their strategic road map for innovation and growth.
Prior to moving to the private sector, Williams spent his career in the government working for the U.S. Department of Justice, City of Indianapolis and Indianapolis Public Schools. He also spent several years as the Director of Youth Services for the Christamore House, one of the oldest non-profits in the State of Indiana. Williams currently serves as the co-founder and Director of the Coalition to End Systemic Racism and a board member of Indiana Black Expo, WFYI Public Broadcasting and the Boone County Diversity Coalition.
Williams has been involved in politics since the age of 16 in various capacities and he currently serves a Vice-Precinct Committeemen in Boone County. Williams was born and raised in Haughville, and is a graduate of Indiana University's Kelley School of Business.